---
A Sanskrit Mantra for Health

Om Dhanvantaraye Namah
This Mantra is considered one of the most healing mantras of the ancient sanskrit mantras and is beneficial for physical, mental and psychological problems. It is used to help recover from chronic diseases and other body aliments.
Dhanvantri is the father of medicine representing health and healing and is therefore used extensively in ayurveda, the sister science of Yoga.
Lord Dhanvantri is an incarnation of Vishnu who holds the pot of amrit (nectar) representing immortality. The repetition and invocation of this mantra to him is said to enhance longevity.
It is said that even listening to this mantra daily can improve your vigor, vitality, health and well-being.
---
Elephant Journal
Spirit Rising Yoga teacher, Kim Haas has many talents. She is a mom, yoga teacher, writer, spiritual seeker & creative inspiration. Now she is using all of these together as a writer and editor for Elephant Journal! Come here each week to see what Kim as to offer about yoga, her path & the greater picture of life...
Click on the logo to visit her page
Follow each entry to Elephant Journal for the entire article and leave a note there with your thoughts.
---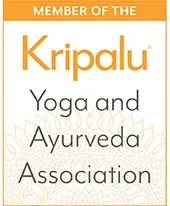 ---